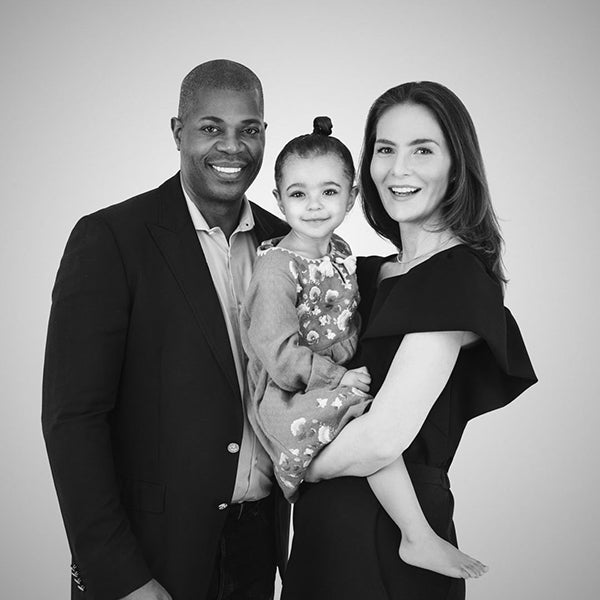 ABOUT US
Sensitivity, allergies and problem-prone skin can be a relentless challenge, leaving you in search of the perfect skincare ally.
Look no further than Skin Virtue, a brand that embraces your unique and sensitive skin care needs through a holistic approach to healthy skin.
Developed in Australia by formulation science expert Nina Gajic, Skin Virtue is the nation's leading cosmeceutical brand for those with sensitive, allergic and problematic skin.
Our extensive range of cosmeceutical products focus on strengthening the skin barrier, supporting skin stem cell longevity and addressing specific skin concerns with cleanical ingredients.
With a commitment to being non-comedogenic, anti-irritating and anti-allergen, Skin Virtue's products are the perfect answer for anyone, of any age, with sensitive skin.
Your journey to sensational and healthy skin starts with Skin Virtue.
OUR STORY
Skin Virtue was founded and developed in Australia by formulation science expert Nina Gajic, who set out to create a range of highly effective, evidence-based products after suffering from sensitive, allergic and problem-prone skin. Nina devoted decades to studying formulation science and clinical medical research, enabling her to understand why her skin was so sensitive and how to combat the damage that lifestyle and climate aggressors can cause to your skin. This led to the development of Skin Virtue's innovative skincare formulations. Our collections incorporate the latest ingredients and technologies from both science and nature. They offer customised solutions that calibrate, optimise and balance sensitive, ageing skin for all ethnicities and genders.

Our world-class team of dermatologists, cosmetic and biochemists work on developing our formulations in our laboratory in Italy. Each product is manufactured with the highest quality and safety standards for maximum effectiveness, to ensure the best results.

OUR DIFFERENCE
Our formulations are cleanical. Each product incorporates the latest ingredients and technologies from science and nature. They offer customised solutions that regulate, optimise and balance sensitive, ageing skin for all ethnicities and genders.
Throughout our years of clinical research, we have been able to understand the complexity and functionality of the different layers of the skin and identify the triggers that manifest skin ageing. Our goal is to slow down the skin's deterioration process and provide essential building blocks for healthy skin.
Our collections incorporate a complex of natural, clean, active ingredients along with potent vitamins, minerals, antioxidants, and soothing marine and botanical extracts that deliver long and lasting results that you can see and feel. These ingredients are proven by science and enhanced by nature.
We deliver the perfect synergy of active ingredients that balance the skin, providing optimal skin restoration and protection for the skin.
By leveraging multi-functional active ingredients into each individual product, we help strengthen the skin barrier function, support skin stem cell longevity, and address oily, dry and balanced skin concerns with full potency and efficacy.
OUR APPROACH
We incorporate a three-phase system into our products when formulating skincare.
1. Healthy skin barrier
Our Philosophy is to nourish the skin barrier and provide it with the tools that it requires to keep it healthy, protected and immune to everyday aggressors. We focus on optimising the skin barrier function so that the skin's regeneration process improves.
We formulate with skin-identical emollients, humectants, and barrier-restoring lipids that provide superior protection to skin barrier lipid balance. Our formulations restore and regulate the moisture content of the skin, helping to preserve youthful and healthy-looking skin.
2. Skin cell longevity
Depletion of skin stem cells is the primary intrinsic cause of skin ageing. We support the maintenance of dermal stem cell characteristics and its capacity to build new tissue in the basal layer of the skin, providing skin cell longevity and delaying the loss of the cell's power of division and growth.
3. Targeted treatment
Our three-phase system consists of three targeted skincare collections.
The Super Clear Collection is for balanced to oily skin types and addresses skin concerns such as breakouts, redness, clogged pores, and inflammation.
Our Pure Nourish Collection is for balanced to dry skin types and is dedicated to fending off the visible signs of premature skin ageing.
Our Future Advanced Treatment Collection is for all skin types and ethnicities. This range can be used in conjunction with the Super or Pure Collection, or as a stand-alone solution for your individual skin concerns. Developed to help correct and prevent advanced skin ageing, this range minimises and, in most cases, helps to prevent the look of ageing on the skin.
OUR PURPOSE
Skincare is a lifestyle choice. With our personalised skincare routine, everyone can have healthy looking skin.
Skin Virtue has developed innovative cleanical skincare products that perfectly balance, nourish and love your skin.
All Skin Virtue products can be used on sensitive or allergic skin, our products are non-comedogenic, anti-irritating, and anti-allergen.
It took over a decade for our brand to develop and for us to perfect our formulations because we think skincare should not only work to nourish and protect the skin barrier, and boost stem cell longevity but also deliver real visible results.
OUR FOCUS
We combine cleanical, result-driven formulations with cruelty-free ingredients that balance, nourish and love the skin you're in.