Exactly why you need a 'line filler' in your skincare routine.
Looking to smooth lines and wrinkles on your face but not keen on dipping your toes in the injectable game? Well, you've come to the right place. Because there are non-invasive options out there you can use to address characteristics of aging skin – yes, really! While topical skincare won't treat and repair lines and wrinkles overnight, using high-quality products with ingredients like antioxidants and vitamin A can prevent excess collagen breakdown and stimulate collagen repair over time, promoting younger-looking skin. Confused where to find these kinds of products? Enter: Skin Virtue Future Advanced Line Filler.
What is Skin Virtue Line Filler?
Skin Virtue Future Advanced Line Filler is a targeted treatment that instantly hydrates and plumps the skin, for a healthier, younger-looking appearance. It's packed full of hardworking, high quality ingredients that pull their weight on the rejuvenation front. The star of the show? Hyaluronic acid. The formula uses two types of hyaluronic acid - a high molecular weight hyalu ronic acid (called sodium hyaluronate) and an advanced dehydrated version, which uses targeted filling technology.
By including both the dehydrated hygroscopic form and the high molecular weighted version of hyaluronic acid, the formula delivers long-term surface and internal hydration, for healthier skin and a rejuvenated appearance. Skin Virtue's Line Filler also includes ingredients such as shea butter and jojoba oil (which offers emollient hydration), as well as vitamin E (soothes and provides antioxidant support) and vitamin A (a skin resorting and regenerating antioxidant). Suitable for all skin types, this product is for you if you want to address signs of aging such as lines, deep wrinkles, loss of collagen and elastin.
How can a line filler improve the look of your skin?
We're glad you asked! Not only does the hyaluronic acid restore hydration deep within the skin, but the dry spheres target lines and wrinkles by swelling up in these creases to create a youthful plumping and filling effect. Used morning and evening as part of your regular skincare routine (we recommend applying it to dry skin after cleansing and toning), it can be applied to specific areas of concerns for instant results. Deeply hydrating and moisturizing, you'll immediately notice plumper, smoother and fresher-looking skin.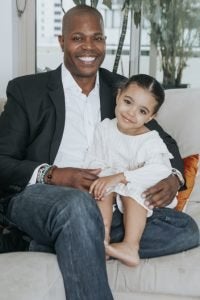 Look at you glow! Have you used Future Advanced Line Filler before? *Share your views with us at skincare@skinvirtue.com To learn more about our range, get in touch with our team today.
By Gary Williams, Bio