Why a perfecting brightening cream is the one product your routine is missing.
Skin looking dull, tired and just a little bit…. meh? We feel you! Studies show that with age, skin stem cells are less active and have a decreasing cellular function. Meaning? It can take longer for your skin to repair and replace damaged cells, resulting in a build-up of dead skin cells on the surface. The result? Dull skin – a common concern that can often exacerbate the signs of aging. Luckily, it's easy to fix.
Below, we look at everything you need to know about ramping up your skin's metabolism to remove dead skin cells - and the ingredients you need to help do it. Healthy, glowing skin – this way!
How to manage dull skin.
While we can't exactly stop the natural aging process, there are certain things we can do in our skincare routine to help increase the skin's renewal process, so it can behave in a younger manner. Enter: Brightening ingredients.
We recommend looking for certain ingredients to add into your skincare routine - such as stem cells, vitamin A, niacinamide and glycolic acid. Not only do these actives help enable your skin to regenerate damaged tissue and increase cellular function (important for radiance skin), but many come with additional benefits - such as helping to unclog pores and prevent the appearance of premature signs of aging.
What's the best perfecting brightening cream to use?
Now for the important bit! If you're looking for the best brightening cream to incorporate into your routine, Skin Virtue has got you sorted. Looking for the best brightening cream to incorporate into your routine? Enter: Future Advanced Brightening Cream.
This highly concentrated brightening formula targets the appearance of dark spots, uneven skin tone, age spots and blotchiness. Using ingredients such as vitamin C (ascorbyl tetraisopalamite), niacinamide and diacetyl boldine, it works to improve the skin cell's metabolism, reduce breakouts and provides antioxidant protection from free radicals and environmental stressors. The result? A brighter, smoother, more even toned skin
We also have another three powerful formulations that target the appearance of dull skin – two serums and one cream. Pure Radiance Glow Serum, Future Advanced Radiance Serum, and Future Advanced Vitality Cream.
Wondering what these three products actually do and where they would sit in your routine? Pure Radiance Glow Serum is a highly concentrated AHA gel exfoliator that works to gently remove dead surface skin cells, encouraging cell renewal and boosting hydration, tackling skin dullness and irregularities. This particular product may be used two to three times a week in the evening after cleansing and toning.
Next up, we have Future Advanced Radiance Serum - an advanced, perfecting anti-aging formulation that stimulates collagen production and improves cell communication. This firming and plumping serum may be used daily (morning and night) after cleansing and toning the skin
Lastly, Future Advanced Vitality Cream. This next-generation formulation works to revitalize the look of tired and sagging skin by supporting skin regeneration, enhancing cell communication and accelerating the natural metabolism of the skin. This brightening cream may be used in the evening, after cleansing and toning the skin.
We'll take the lot!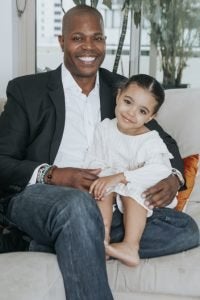 Do you have dull skin? What are your non-negotiable skin brightening products?
*Share your views with us at skincare@skinvirtue.com By Gary Williams, Bio