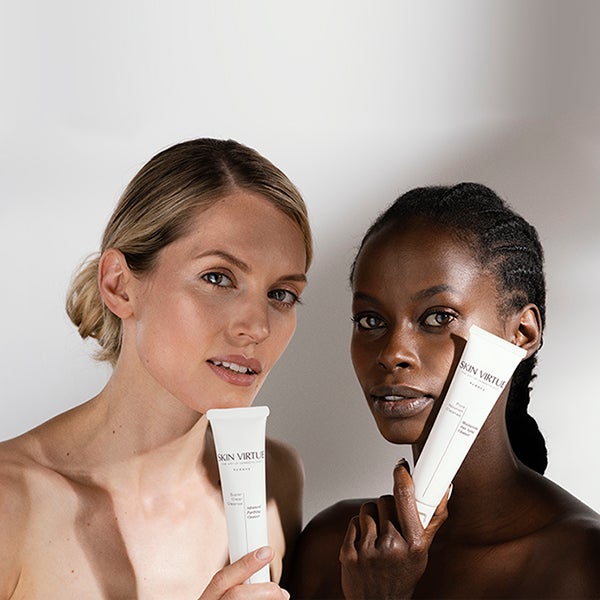 SUPER CLEAR
Developed for normal to oily skin types with a focus on providing the highest quality of purifying and soothing active ingredients.

This collection actively and continuously works to address skin concerns such as breakouts, redness, clogged pores and inflammation. Actively and continuously working to correct skin concerns, keeping it clear, vibrant and free from impurities. Providing a beautiful glowing complexion and peace of mind in knowing that your skin is healthy and looks incredible.
SHOP NOW
PURE NOURISH
Developed for normal to dry skin types with intense skin barrier, microbiome and pH strengthening and anti-ageing active ingredients that help to improve the quality and condition of dull, dry, dehydrated and tight skin.

This collection provides intense hydration and helps to fend off the visible signs of premature skin ageing, providing the best anti-ageing protection for dry skin.
SHOP NOW
FUTURE ADVANCED
Developed for all skin types with a focus on targeted anti-ageing technologies that deliver visible results gently, designed to correct and prevent advanced skin ageing.

This high-end collection includes cutting edge active ingredients, liposome and ionosome delivery systems that work to intensely firm, rejuvenate, nourish and renew the vitality of the skin.
SHOP NOW